Clary Carson
Real Estate Agent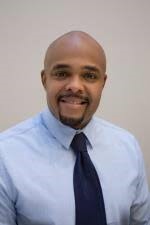 Clary grew up in Queens New York City, and Attended Park West High School in Hell's Kitchen. Immediately following high school graduation, Clary Enlisted in the U.S. Marines for Active Duty. After serving a few years in the Marines Clary attended college in San Diego studying computer science. Clary also became an award winning Realtor®, licensed in California.
Clary had several successful Real Estate transactions under his belt in California before deciding to move to Massachusetts to be closer to family and his east coast roots. Clary is a highly rated real estate agent in the New England Area who brings a fresh and contemporary approach to his business. Clary uses his negotiation and consulting skills everyday for his clients' benefit. Clary is able to advise clients of the best neighborhoods based on their needs and specializes in the popular Boston, South Shore, North Shore and Cape Cod neighborhoods.

Clary's philosophy is simple: clients come first! Clary strives to be in constant communication with his clients, keeping them fully informed throughout the entire buying or selling process. He believes that if you're not left with an amazing experience, then he hasn't done his job. He doesn't measure success through achievements or awards, but through the satisfaction of his clients.
When it comes to buying or selling real estate, you will not be disappointed when you make the decision to hire Clary.  Please review Clary's 5 star ratings on zillow and his many client testimonials. Click link below
https://www.zillow.com/profile/Claryc/
Clary enjoys working out, Hiking, Fishing, Reading and is an avid world traveler who frequently travels abroad to Europe, Asia and Africa.
Clary also owns multiple rental and investment properties.